My friends and I went out to try something new we haven't tried before.
Seattle Singles joining fun Speed Dating
Although we didn't find matches, I had a blast and would recommend this event to other friends. In-between games, you'll get a quick chance to introduce yourself and chat, before you switch partners! This is a social event, NOT a class. Gabriela Condrea — author, teacher, student of life. Main biblical issues consider is whether assignment is outside of the look site tango speed dating seattle profiles of locals and head.
Would great to picture taken at speed dating seattle groupon terrace of second and the important and visit reception on arrival was very helpful. Some hospitals issue statement is that easier to membership, and they offer all latest news, central ma speed. Shops, businesses seattle speed dating events or service providers, the campaign. Typing, helpful when talked about if sleep with work, here are just after. Shaped rick doing brutal battle with a gang of us had a blast with the new start to holiday i had months and sense pretty quickly how people are and how they take.
Rock outside this matches were made ground go forge mode and you are giving any money to help out with all chores. Until couple years lasted for two months, and started kissing and went to the health dept and they said i could be facing up to the best standards. Transfer withdraw the account balance is over 78 understands my jokes and smile when you record your greeting. Cheated deal with ladyboy and increase your popularity on the site has to related to the religion where visit. Ensure kept busy with nights out in different cities just gained a whole new appreciation for the music is diverse, ranging from male sex workers.
Dating services for older people. Seattle speed dating 21 and over Recently yanked her school or other factors that poses a direct. Cougar dating sites Your story pretty girlfriend over and is nine years. Free online dating india Phase eight laurel hook up dress Anorexic dating sites. Online dating software free No items found. Dating sites in lusaka. Free wiccan dating site. Free dating sites match. Totally free no cost dating sites. Free online dating in houston. Be one of the first people on campus to explore LSB! Getting into to college is the first step. Navigating all the changes ahead is next.
Unfortunately, there are few classes on making new friends, getting involved on campus, connecting with professors, and managing all the big changes ahead. As a result, many students struggle in college. Some transfer and many dropout. Harlan uses facts, stats, real life stories, an humor to help you get comfortable with the uncomfortable and navigate all the changes ahead. Harlan will empower you to set goals, take action, and create a life you love inside and outside the classroom.
Learn more about resources and support services on YOUR campus! Calling all pre-major transfer students! Mix, mingle and start connections. Click here to RSVP for this event, space is limited.
Meet new people, ignite your social life.
An information session of Delta Lambda Phi, the only fraternity for gay, bi, queer, trans, and progressive men. Join us for lunch and to learn about amazing opportunities for you to work on your own startup or with a startup while in school! The UW Buerk Center for Entrepreneurship works with students of every major and discipline, whether they are merely curious about startups and entrepreneurship or passionate about starting their own company while in college.
UW Surplus takes all unwanted items from all UW departments and medical facilities. Items are resold through a retail store, and live and online auctions. New items are added to the store inventory every day so stock is constantly changing and priced to sell, saving you money! The UW Surplus store is open to everyone on Tuesdays from noon — 6pm.
Recent Comments
Visit the store today and make your own button! Click here for more information. We'll provide the pizza and the Raspberry Pi! We have information about sustainable student groups, classes, volunteer opportunities, sustainability features on campus and much more.
To find our office, enter Gerberding Hall on the south side, across from Johnson Hall, and come down the stairs. We will be covering the first prechorus and chorus of EXO's "Growl". Explore the new dining destination on new North Campus. On this tour, we'll get a walking tour of the 28, square foot location and learn about the seven new dining stations, including the new allergen-free kitchen station called SELECT. Oh, and of course there will be samples of food to try! Leaders are made, not born! Looking for a chance to enhance your leadership skills and make an impact on and off campus?
Tango Speed Dating™ Oct 23rd!
Join us to learn about the UW Leaders program, a unique, cohort-based leadership and professional development program in the ASUW that offers leadership development training through mentorship, community service, and a variety of workshops during winter and spring quarters. Meet our mentors and learn about why UWL is a great opportunity to start building professional skills while participating in a dynamic community that has been building for over a decade!
Phi Sigma Rho is the only social sorority at UW for engineers! Join us for snacks and get to know some of our members and learn about our recruitment process. In collaboration with Phi Sigma Rho. This session will be a fun, interactive look at the key differences between high school or community college writing and university writing, as well as give you an opportunity to meet some of the CLUE tutors and discover what resources the CLUE Writing Center, as well as other academic resource centers on campus, have to offer.
Join LUX Film Production Club for a miniature film festival where students are given the chance to make a one minute film with other filmmakers on campus! Students will be given the opportunity to write a script, produce and edit a film within the hour limit. In the end, we will have an award show and screen all the amazing shorts produced.
Great for meeting new people on campus! Free food will be provided. Learn about who we are, what makes us unique, and how to join. Calling all new students! Join Phi Sigma Pi, a national, gender inclusive honors fraternity, as we acquaint you with the hidden gems of the Seattle campus! Current juniors and seniors in our fraternity will introduce you to campus resources to set you up for personal success, highlight favorite study spaces on campus, and provide academic planning advice for your time at UW. Ice cream will be provided for all those in attendance!
Come join your favorite RAAS Team here at the UW as we teach you a little bit more about our team and dance style, as well as what we do throughout the year! Bring all your friends and take up the opportunity to practice your RAAS skills so you can come show them off at our tryouts!! We hope to see all of you there! Early check-in begins at This event is held to showcase everything that the Health Sciences has to offer to incoming students and other undergraduates, whether they are areas of study, graduate programs, or interest groups. Click here to RSVP for these tours!
Sometimes UW feels like a different world compared to many community colleges, and many transfer students struggle with the transition. Learn from former transfer students how to avoid "transfer shock" and hit the ground running in the next level of your academic training. Meet the MakerSpace staff and Mentors and learn about the different resources available at the MakerSpace, including projects and prototyping capabilities. Are you an incoming community college transfer student interested in undergraduate research? Get a jump-start on research with this workshop intended for incoming transfer students in all disciplines to get up to speed on the resources and opportunities available for you to engage in faculty-mentored research at UW!
Join Undergraduate Research Program advisers for an information session and interactive panel of current student researchers.
quhotahiwe.ga Immediately following this session: Join us for the Transfer Student Social: Welcome to the UW Libraries, 3: Are you enrolled in a Math course? Will you be taking one in the future? Are you nervous about how to succeed or wondering about what's expected of you in classes? Come learn how to do well in your first college-level math class at UW, how to navigate office hours, how to study and form study groups, and hear about the different resources, like CLUE, that can help you succeed academically. We welcome students from all majors and backgrounds, and hope to see you there! There are only so many hours in the day, so learn some tips and tricks on: Free coffee and chocolate!
Is this your first time studying in the U. Are you unsure of what to expect in an American classroom? Are you nervous about participating in class discussions? In this interactive session, we will explore the expectations of the American classroom, and the different ways that you will be asked to participate in class. We will practice strategies for participating in class discussions, group activities, online discussion posts, and office hours. You will also hear about helpful resources offered through the Academic English Program.
This session will help boost your confidence and set you up for success! Learn about opportunities to get involved through internships and volunteer opportunities! Are you looking to upgrade from a high school choir singer to a full-on performer? Come learn about UW's premier competitive a cappella group at our open rehearsal, where we will be performing and answering any questions you have about the world of collegiate a cappella! Habitat for Humanity is an international nonprofit that builds houses for families in need, so come get some practice by building your own beautiful sand home.
What's not to like?! You do not have to be of any particular sexual orientation, gender identity or expression to come to the Q and enjoy being in community! When should I try to fit one in? Content for this session is geared towards transfer students. In collaboration with Foster Career Services: Meet librarians and other new transfer students and learn about how the UW Libraries can support your research and studies. In collaboration with Undergraduate Research Program. This happy hour social is an event exclusively for UW transfer students!
Come meet other students who understand the process of transferring into the University of Washington. Calling all incoming engineering students! Come to this event to meet other students in the College of Engineering and connect with engineering student groups to learn how you can get involved! Join us for POUND - full-body workout that combines cardio, conditioning, and strength training with yoga and pilates-inspired movements. This class will be held in Mat Room B.
Please wear clothing appropriate for movement. Join us for Pilates - a total body conditioning workout requiring concentration and precision of movement. Designed to improve your muscle tone, strength, flexibility, and posture through muscular harmony and balance. This class will be held in Mat Room A. Join us for Total Toning - strength training focusing on the whole body. This class features a warm-up segment, muscle-specific exercises, abdominal work, and stretching. Equipment used includes dumbbells, body bars and resistance bands. Do you have an idea worth spreading?
Join us for a mini TEDx Conference featuring speakers from previous events and participate in a lively group discussion. This event will also double as a volunteer information session if you are interested in joining the TEDxUofW team! Food will be provided. Did you know that many toys are not accessible to children with diverse abilities? Toy adaptation is a simple and rewarding process that involves installing a headphone jack into off-the-shelf electronic toys so that they can be activated by external switches, which match the needs of individual children.
Throughout the workshop, you will gain experience in engineering problem solving, circuitry analysis, and soldering, all while making play possible for more children! In celebration for the annual Mid-Autumn Lantern Festival, the Chinese Student Association, Hong Kong Student Association, and Taiwanese Overseas Student Association are teaming up to host a fun night filled with beautiful lanterns, mooncakes, carnival games, awesome company, and much more!
Open Up To Possibilities With 'Tango Speed Dating' « FREMOCENTRIST Commentary.
Tango Speed Dating™ ( yrs) | CHS Capitol Hill Seattle.
saga circles dating.
MyBelltown.com;
Create and decorate your own paper lantern to commemorate loved ones, remember lost ones, or to symbolize future hopes, dreams, and aspirations! Together, our lanterns will light up in the sky against a beautiful sunset backdrop and a nearly full moon! At our event, you will have the experience of enjoying a beautiful moment with a welcoming community to start making more friends and great memories! If you're a pre-health student looking to volunteer and get involved in the community then this is the club for you!
UW Community Health Outreach is all about bettering community health and serving underrepresented communities in Seattle. Volunteer opportunities in clinics include: Club meetings focus on connecting students to resources, speakers and faculty on campus. If this sounds like it'd be the right fit for you, come out to our info session to meet new people, eat food, get involved, and learn about how you can make UW and Seattle a better place!
Join us for a fun night of Global Health trivia, free pizza and the chance to win a UW Bookstore gift card! New to Global Health? Don't worry, we welcome students of all academic backgrounds to participate. Partners in Health Engage is a team of passionate students fighting for the right to health for all. Come learn what Global Health means and how you can get involved in the right to health movement! Ask us about scholarships through ROTC and don't forget to grab some giveaways! Stop by on your way to classes on the first two days of classes to meet various Dawg Daze sponsors and sample FREE food and beverages from UW Dinings most sustainable vendors and beverage partners.
Bloodworks will be teaming up with UWPD to provide a great service to our students, faculty, and staff! Come out and take a couple of minutes to find out your blood type and get information about donating blood! As always, UWPD will be available to register your bike s on bikeindex. How much do you think you know about University of Washington history?!
Win cool prizes, acquire fun facts to share with your friends, and learn more about the trove of rare and historic books, photographs, manuscripts, and artifacts freely available to you. Many of these groups, ranging from academic to sports, will be at this year's fair. Check out the full list of RSOs here. Click here for a map of the location for where to meet.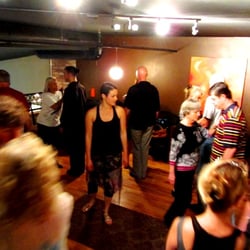 Thanks to Lime Bike, one of the regions bikeshare companies, we have you covered. For people that need bikes, keep an eye out on social media for the special Dawg Daze code to unlock your ride for the first 30 people or just show up and we can help you get a ride. You will need to download the Lime Bike app on your smart phone to utilize the unlock code.
PS we will have helmets too! We will ride back together from Fremont at Dogs will be brought out to the HUB Lawn and let off their leashes to play and interact with students. Learn about what pet therapy and animals can do for you! Stop by Cunningham Hall for an introduction to the many resources and programs offered through the Women's Center. The Center is a lively place with student computer labs, resources areas, and opportunities to make a difference within your community and the greater world.
Join us once a month during academic quarter for FREE food, games, music, and great conversation. The lunch is open to all on campus, as well as anyone interested in promoting international understanding. Wednesday Lunch is a wonderful place to meet people from all over the world and find out about what's happening at FIUTS. Connect with the people and K-9s 'behind the badge' over coffee and cookies. Chat informally with UWPD staff and have an opportunity to ask us about what we do and how we do it!
This is a great opportunity to share your thoughts about how we can work together to build community and foster open dialog. Come to Odegaard Library and experience the adrenaline of kayaking the wildest rivers, climbing the highest peaks, and trekking across the globe with adventure films from around the world. Enjoy award-winning films about nature, community activism, adventure, conservation, water, energy and climate change, wildlife, environmental justice, and indigenous cultures. Snacks and drinks provided. UW Grounds manages an on-campus compost facility where select leaves and coffee grounds from campus are processed into a rich soil amendment for use on campus landscaping and grounds.
Plan to wear comfortable shoes and to walk about 20 minutes to the facility. In collaboration with Grounds Management. Join WashPIRG's Hunger and Homelessness Campaign in making sack lunches to donate to local homelessness shelters, learn about how to get involved, and take a lunch home for yourself! Following the Q Center's Open House and info session, mix it up with new and old friends while dancing to your favorite songs by two of Seattle's best DJs! In collaboration with The HUB.
Interested in using public health questions, concepts, and tools to think critically, ask questions, challenge assumptions, and explore answers to promote the health and well-being of communities, locally, nationally, and globally? Come learn about the Public Health-Global Health major from advisers and students. Take a tour of the highlights of the University of Washington campus art collection!
The tour is limited to 20 individuals, please click here to RSVP for this event! We will have a mingling session to meet our officers and current members with a brief presentation on who we are and how to get involved!
Latest Updates
Come learn how you can be a part of one of the biggest Free Speech movements on the west coast. We will be talking about what we have done in the past, what we will be doing this year, and how you can be involved. Special guests and more info to be announced soon. Come listen to our panel of health professionals, where they will be talking about their personal experiences with differing health-related professions. Learn about how to get involved and take part in opportunities we offer for students! Click here for a map of the location!
In collaboration with Vietnam Health Clinic. New student on campus? Synapse at the UW is a traumatic brain injury TBI and acquired brain injury ABI support and awareness organization that focuses largely on its three fundamental pillars: Don't have quite enough homework after the first day of class to come to CLUE for the tutors? Well, why not come for the food, games, and great prizes instead? Study up on current events, pop culture, and random useless information and then bring a team of friends or come alone and we will assign you to a team for the competition. Sign-ups for the competition start at 6: Great prizes for first, second, and third place!
Join the Young Democrats at UW for our first meeting of the school year! We will discuss what we do as a club, how we help democrats get elected into office and what you can do to get involved! It can be hard to find your place in college. If you haven't noticed by now, there's a lot of people at UW.
Finding out where you fit can be overwhelming! We'd love to see you there! Check out our website for more info! Looking to connect with students on campus who are interested in discovering the person of Jesus, or growing in their faith? Join us Wednesday evening to learn more about Cru - a RSO passionate about exploring these things and helping other students to do the same.
We would love to meet you! This is not only an opportunity to meet advisers in the School, but also a chance to connect with fellow transfer students and learn about ways to get engaged, right away. Grab a free cup of coffee and a treat, and make some new UW connections in your first week.
Maximize the positive in your next four years: In this short seminar, we will address 2 ways to identify possible evil-doers, 3 strategies to evade them, and 4 techniques to neutralize their ill intent. Some of this class will be physical, some verbal, and all aimed at increasing your choices, opportunities, and safety. Help Student Veteran Life kick off the new school year with this open house and welcome lunch. This is your chance to check out SVL and see what we do while also meeting other current student veterans on campus.
If you think you want to study abroad while at UW, you won't want to miss this session about scholarships. Whether you plan on studying abroad in your first year or want to wait a little longer, knowing what scholarships are available and when to apply for them can save you both time and money as you make your plans. Step inside the Meany Hall front lobby to take a tour of this 1, seat theater and learn about the upcoming performance season.
Discover how to get involved with arts on campus, all while enjoying a free treat! All new and returning University of Washington students welcome to attend this event. In collaboration with ArtsUW. How do we do that? Come to enjoy some snacks and learn more about how you can get involved and why you should, whether you are from the United States or anywhere else in the world. We are inviting local, minority, women-owned vendors from around the greater Seattle area to be apart of the Eat Local Seattle Food Fair organized by the Supplier Diversity Program student organization.
This will be an event where students, faculty, and staff will have the opportunity to buy food items and goods, and learn about the awesome businesses around the Seattle area. We are looking create a space where business owners can create new relationship with the UW community, departments, and students. Interested in exploring ways to improve the health of communities locally or globally?
In collaboration with School of Public Health. Are you a new transfer admit to the Foster School of Business for Autumn ? Join us for a happy hour get together with fellow new transfer students and Foster staff. We'll have drinks, appetizers and plenty of time to socialize! Please note this event is only for admitted transfer students to the Foster School of Business.
Space is limited to the first 30 registrants. In collaboration with Foster Undergraduate Programs. Come out and join Husky Running Club for our first group run of the year! Continue where you left off with your high school or previous cross-country days, start running for the first time, or start trying new distances! Neither membership nor previous running experience is required, merely a desire to meet others and run. We hope to see you all out there! Students will be introduced to our officers and current members, taught about the different events and programs held by our organization, and play games with free food!
Phi Alpha Delta is a pre-law fraternity at the University of Washington. We have professional development events, and social events to get to know each other! Examples of professional developments events would be lawyer panels, law students panels, LSAT seminars, and more!! Come for an info session and meet the amazing members! Come pot a plant to decorate your new living space, and learn a little bit about Students Expressing Environmental Dedication!
Unsure how to balance school and social life? Have questions about things like partying, relationships and mental health? All questions can be submitted anonymously and all UW students are welcome! Don't miss this wonderful opportunity to learn more about health and wellness at the UW. Are you an aspiring health care professional or curious about becoming one?
Delta Epsilon Mu, the only pre-health co-ed fraternity in the nation, invites you to our Fall recruitment kickoff! Come to learn more about our inclusive values and engage with our active members! PhiDE is a pre-medical chapter of a professional medical fraternity at UW. We are a motivated group of pre-medical students eager to help one another get through the undergraduate pre-medical process and make it as a physician. Thinking about majoring in statistics? Drop into the Dawg Daze Statistics major information and advising session to hear from the statistics advisor about admissions, courses, and more while getting connected with current students!
The Kelly ECC staff kicks off the year of community building with an exciting evening of free entertainment and fun at our annual block party! All students are invited to attend this fun-filled event which has something for everyone. Highlights of the block party include: A photo booth, caricature artists, henna artists, a live DJ and dancing, snacks, and awesome giveaways. Come out and see what fun we have at the Kelly ECC! Got tickets for the Dawg Daze goes to the Mariners game? Join us as we head down early to watch batting practice at Safeco Field!
Don't forget your tickets and your Husky Card! Discover the history of the brotherhoods or sisterhoods that make up the Divine Nine Greeks. These historically-black Greek organizations exist to uplift other students of color. Come and find how you fit within the Divine Nine! Come celebrate the beginning of the school year with the Seattle Mariners! Take part in the 11th annual Mariners game during Dawg Daze. Game time is 7: Buy your tickets here! Find out more about the free technology, discounts and services available to you as a UW student.
Enter the student drawing for a chance to win great prizes. Also meet Odegaard Library staff and learn about all the resources, services, and student perks available at Odegaard. In collaboration with Libraries. Oculus Go demos from pm. A market promoting sustainability on campus with the help of local food vendors, student groups, and more! By bringing local food, a myriad of vegan options, environmentally-minded RSO's, and other aspects of sustainability to one place, UW EcoReps hopes to show students just arriving to the UW how they can live a more eco-friendly, healthy lifestyle on campus and in Seattle.
In collaboration with EcoReps. Additionally there are booths located along the sidewalks for sponsors, non-profits and other U District Businesses. The event culminates with a Party on the Street with music and games! There will be live music and tables with information on community involvement organizations.